Cockpit
Here it is: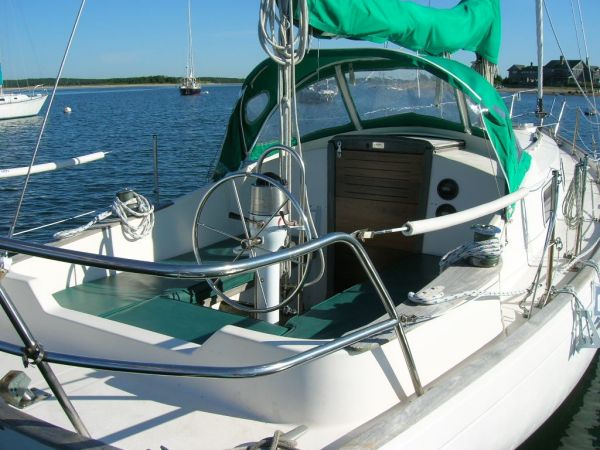 I have already removed the steering pedestal because it had taken too much space in the cockpit. Back to the tiller steering!
The first weekend in March was warm and I successfully repaired the hole made for the pedestal in the cockpit floor. This was my first fibreglass repair work since I was a teenager. It went ok. There is nothing special about it. I attached a piece of plywood underneath to support the fiberglass sandwich, then put one layer of fibreglass matt, another layer of cloth wetted in West System epoxy until the hole was filled to the top. Next day I ground the excess of it and faired some voids and minor holes with epoxy and thickening additives. Then sanded and painted with one part polyurethane Interlux enamel.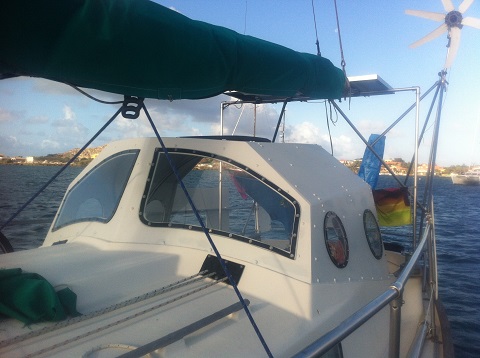 Summer 2015. Curacao
New pilothouse
Old dodger has been repaired many times because the fabric does not hold well in tropics. Finally, I finished the project that I was dreaming about for a long time - I made a pilothouse! I chose 10mm marine plywood for the sides and 8mm - for the roof. It just happened that Island Water World had only two sheets of 10mm and one sheet of 8mm, that's why. I decided not to cover it with fiberglass because it would look ugly. Instead I just painted it with 4-5 coats of epoxy paint outside and 2-3 coats inside. The windows were made from 5mm Plexiglass, the thickest that I could get on Curacao. I kept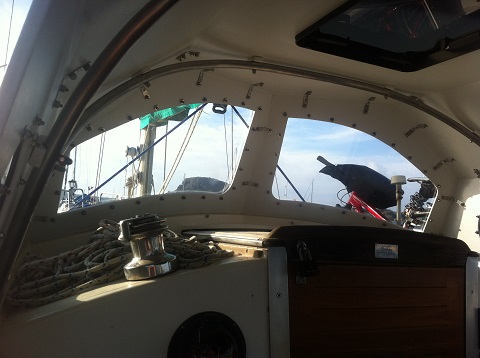 the tubing that was used for the dodger and bolted the sheets to it. I also used SS brackets to connect the sheets. All seems were epoxied.
On the roof I installed new square hatch to create some ventilation in the cockpit.
On the top of the edge of pilothouse I crewed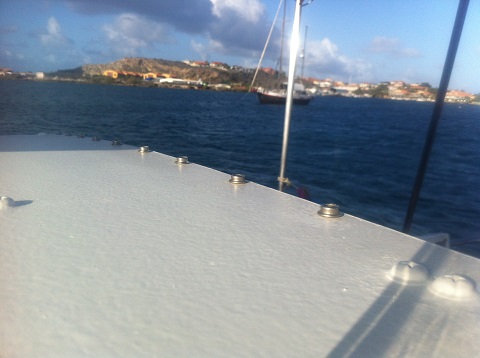 some buttons for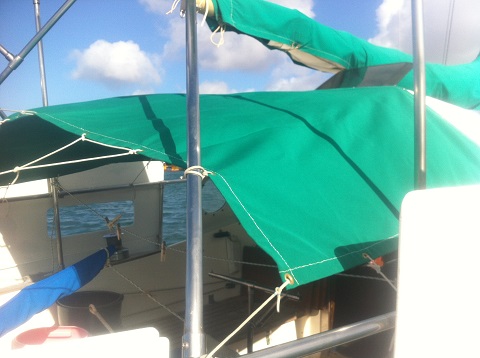 the new shadow tent and also for the rain cover to protect the cabin and electronics from water when sailing downwind. I installed new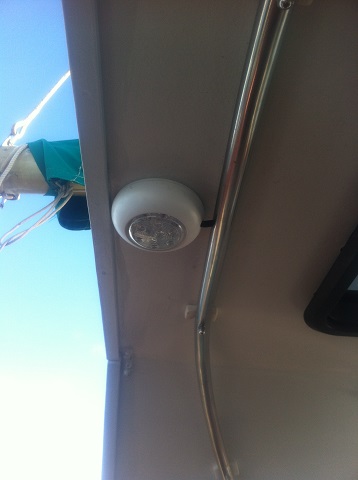 LED light to the ceiling of the pilothouse.
The remaining plywood was used for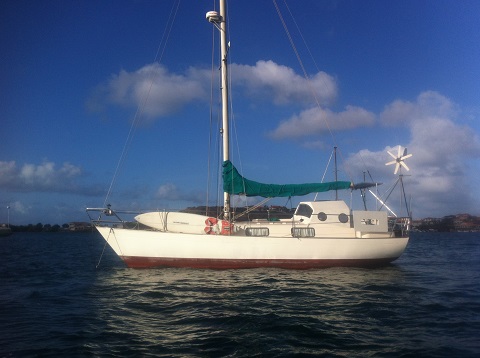 cockpit protection from big waves and unwanted eyes.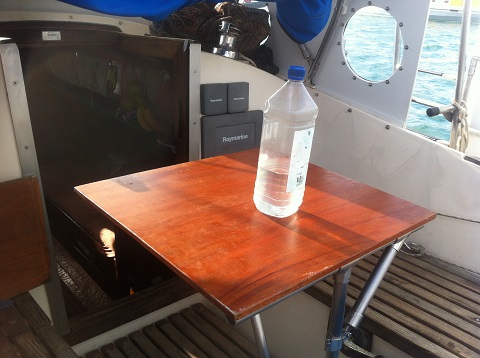 Table
This was the only thing that I missed - the cockpit table! I had a nice varnished board for it. All I needed to add was the support for it. I used 1-inch SS tubing. The table can easily be taken apart and stoved for cruising.