Cabin
Here are some pictures of the cabin.
I had to remove all the headliners from the ceiling and from the walls because they were old and worn and did not look good. The wall headliners had been glued with sticky stuff. I had really hard time cleaning the fiberglass walls with a metal brush caps and a drill helping with a knife. The wall and the ceiling will be simply painted.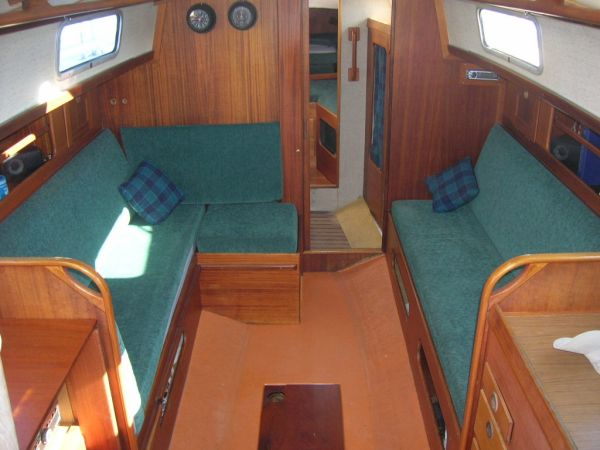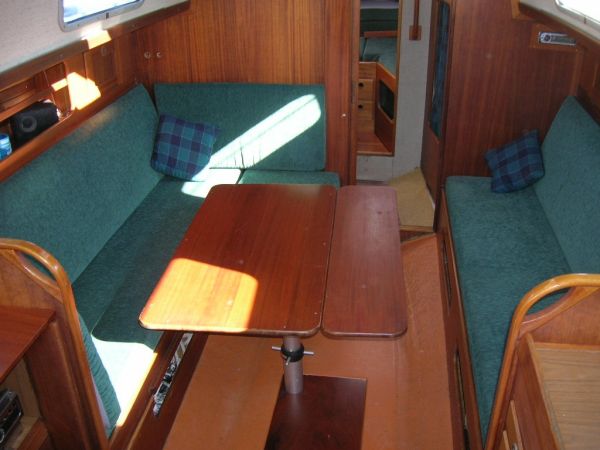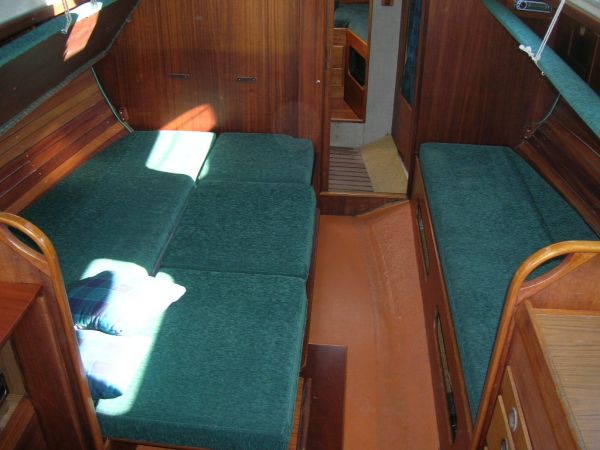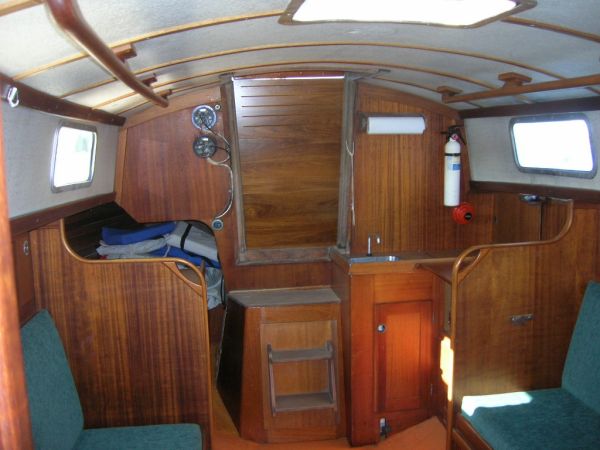 February 2019. Auckand. NZ. Varnished cabinets
I removed old varnish from the cabinets in the cabin with a help of heat gun and scrapper, sanded it and put 3 coats of mate polyurethane.
March 2019. Auckland. NZ
New artificial teak flooring
I liked the look of my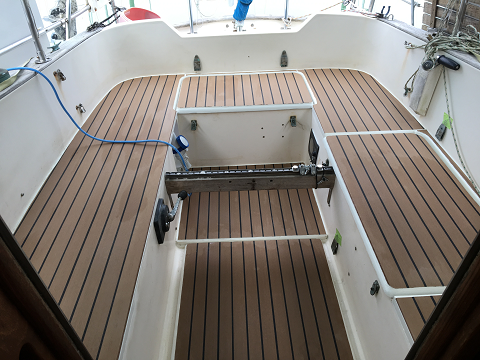 artificial teak in the cockpit, so I decided to put it
in the cabin too.