Interior Finishing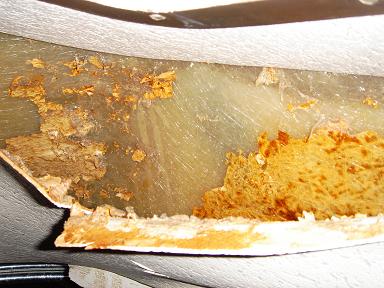 December 2008. Mahogany woodwork
It requires some restoration here and there. All the wallpapers need to be removed. It is a shame to glue them to the nice mahogany bulkhead in the head compartment.
The same is true for the headliners. They are old and dirty, torn apart in some places and fallen off the walls in others.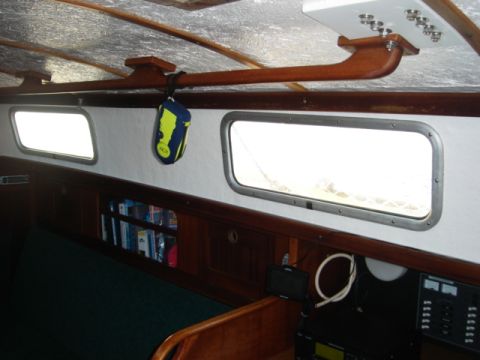 April 2009. Painting
After removing the headliners and wallpapers and cleaning the walls off the very sticky glue with all the means that I had, including knifes, wire cups attached to an electrical drill, solvents, etc, I painted the fiberglass with a white enamel.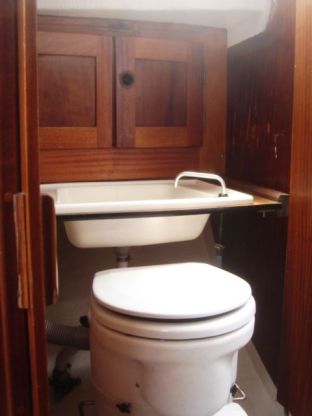 The bulkheads in the head compartment I sanded, coated with a varnish sealer and then varnished with two or three coats.