Electronics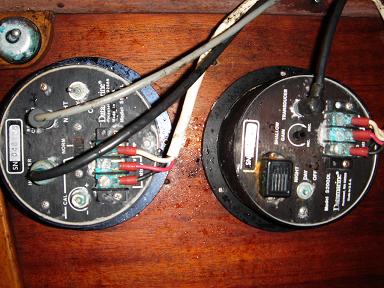 December 2008. Not much.
Here is a picture of the original Datamarine sailing instruments with corroded terminals due to some salty spray from the cockpit and no cover.
There has been an old non-functioning disconnected Loran autopilot in the cockpit, which will be replaced with a Raymarine SPX 5 Plus tiller one.
Inside the cabin, there is a working barometer.
There is a VHF cable but no VHF radio.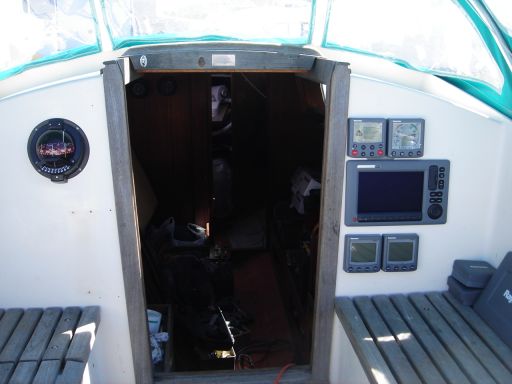 April 2009. New electronics
I decided to go with wind, speed and depth indicators because it was cheaper to buy them all in one pack. I got Raymarine ST-60 series instruments. The speed instrument gives also a water temperature. Alternatively, I could just acquire transducers and connect them to the multifunctional display C90W but that would leave me without the wind indicator and I would need to go with a digital sounding module for the depth transducer, a la fishfinder. In my future log book I don't want to lie about the wind speed. With the wind instrument it is also possible to steer a boat with an autopilot to a certain degree to the apparent wind rather than by a compass.
Speaking of a compass, I had to get a new one because the original was mounted on a pedestal and could not be adopted for the bulkhead with my move back to the tiller steering. Richie makes a beautiful large bulkhead mount compass with a heel level indicator, clinometer.
Besides other emergency equipment such as sea anchor and drogue, I bought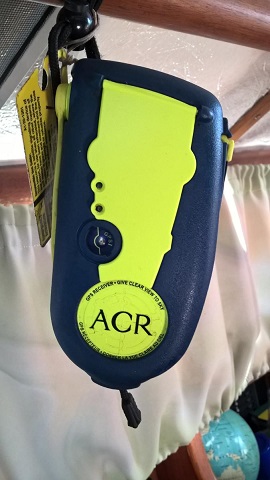 ACR EPIRB.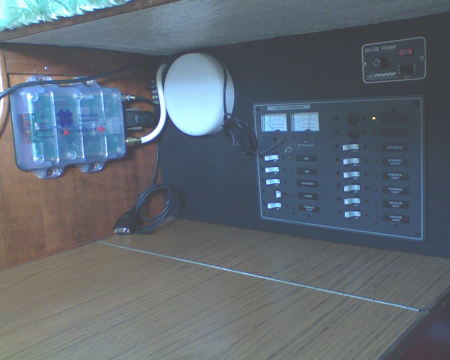 Finally, I installed what I had planned from the beginning - AIS transponder. This is an ACR Electronics Nauticast "B" AIS Transponder. Compared to other models on the market, it made to meet all the requirements of the class "B" AIS devices, i.e. it has separate VHF and GPS antennas and built-in GPS receiver. Another words, it is completely autonomous system and does not depend on any other boat's electronics. I connected it to my VHF antenna on the mast since it is not used anyway. I still have only the hand-held VHF. And I mounted the GPS antenna on a 1-inch SS tube attached to the stanchion. I connected the transponder to the Raymarine chartplotter via an RS422 interface and powered it from the same circuit as the chartplotter but provided its own 3A breaker. The AIS consumes on average 4 watts and the pick current is 2 A.
It works great! I was able to pick up targets upto 20 miles away from me. I can setup a safety zone and the Raymarine will alert me with an annoying beeping when there are any targets in my safety zone. Now I can sleep hopefully for more than 15 minutes at night.
Later I had to stop using the VHF antenna on the mast because the tri-color light created strong interference with AIS causing it to display errors on the Raymarine display and annoying beeping at night with a flashing red light. Another words, it was not possible to sleep well. I mounted the AIS VHF antenna on the same pole where my solar panel was.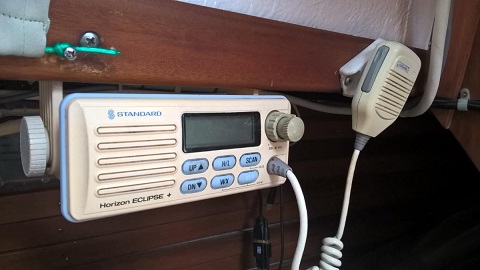 During my last Dominican Republic cruise, when I went to Santo Domingo and left Beruta on a mooring buoy in marina Zar Par in Boca Chica, in a day time someone broke into my boat and stole among other things my hand-held VHF radio. I was left without an important communication device. Thank Leonid who gave away his, which I actually connected to the VHF antenna on the mast. I wonder though if tri-color will keep interfering with my radio as well. I found for example that when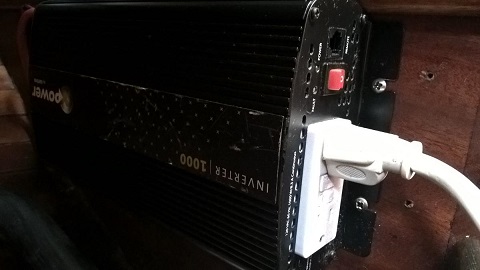 Xantrex inverter that is installed 1 meter below the radio, is on, it creates so much noise that it is impossible to hear anything that I say.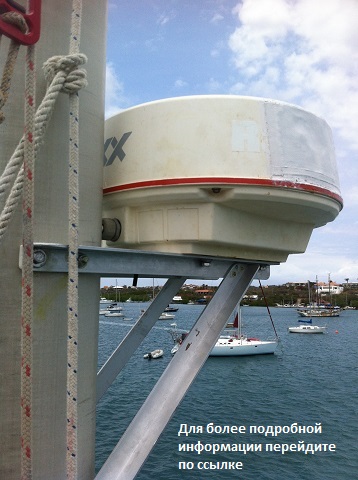 My friend gave me his old Raytheon radar. His new windgenerator accidentally broke its cover. So I epoxied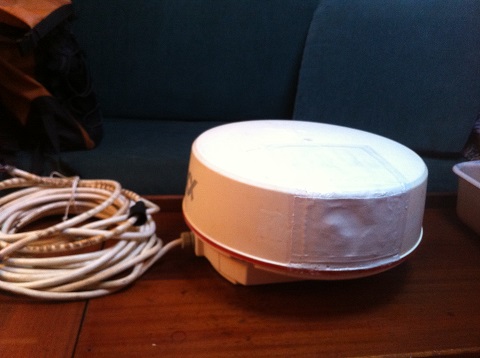 the cover and painted it, then made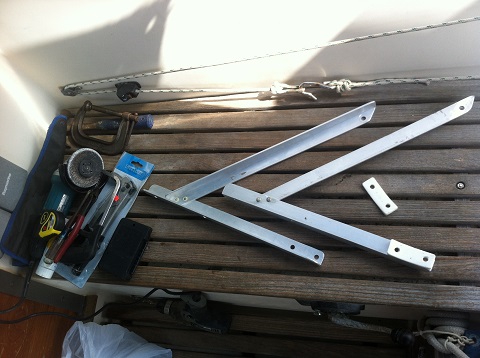 aluminum brackets and bolted them through the mast. I mounted
the raster display in the cabin close to other instruments. On the electrical panel I installed a separate 10-amp breaker. The most difficult part was to pull the heavy cable through the mast from the top down (I had to climb the mast 5 times that day) and then solder the 16-pin plug. Oh, well, it was done!